About
Foot Health International is a distributor of high quality foot health products and footwear into the Australasian market.
The company was founded by New Zealand podiatrist Mr John Miller.
Foot Health International has wholesalers in Australia and New Zealand to handle customs, warehousing and ordering logistics within the medical and retail channels.  Through our wholesale network we offer national coverage in Australia and New Zealand with sales representatives on the ground visiting podiatrists and other health professionals, direct mail marketing into the medical channel and a strong advertising presence through the use of catalogues and trade magazines.
Australasia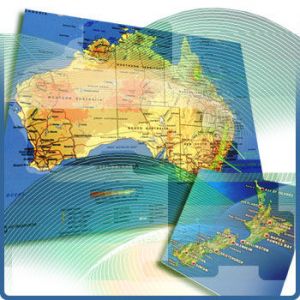 Australasia is the region comprising Australia and New Zealand and has a total population of 27.3 million people.
Australia 22.9 million
New Zealand 4.4 million
Relations between Australia and New Zealand, also sometimes referred to as Trans-Tasman relations due to the countries being on opposite sides of the Tasman Sea, are extremely close with both sharing British colonial heritage.  Both countries were charted by Captain Cook (although he just charted the eastern coast of Australia while he circumnavigated New Zealand).
In recent years the Closer Economic Relations free trade agreement and its predecessors have inspired ever converging economic integration including the 2010 ASEAN-Australia-New Zealand Free Trade Agreement (AANZFTA).
Benefits
Strong in-market representation and support is critical to export success.  Foot Health International will help grow your export sales and maintain your brand image by offering the following benefits:
Dealing directly with podiatrists and consumers in this region
Access to local knowledge
On-going market intelligence about competitors and trends
A watch-dog to identify people infringing on your trade mark/patents and brand image
Ensure compliance with local rules and regulations
In-market customer support for queries, support and guarantees
Established network of podiatrists
Training for local sales representatives who call on podiatrists
Presence at local professional events and other local marketing
Established wholesale network saving marketing development costs and time
Hold stock in-market